The intangible gift
'Gifts' the word itself has many surprises packed inside. I don't know about others. But this is a magical word to me since my childhood. I remember mom getting, one or the other gift always, on her way back home. No matter how big you become but when you receive a gift, it brings a smile on your face. And if the gift comes as a surprise, then it leads to an engaging mystery. But now as a grown-up, I have learnt that gifts come as a gesture also. They can be in the form of intangible assets that are fruitful in life forever. At times when you are confused with unusual queries of life, then answers to them come as a gift. Have you received any intangible gift?
Where do you find Intangible gifts?
There are many instances in my life where I have received my gift from God. It is just the telepathy with God and my belief in Him. When you practice the technique of connecting your mind with God, your life becomes simpler.
I have grown up listening to the preaching 'Take time for yourself. always working for others leaves no time for yourself. So now it is time to work for yourself first'
I started following it. Then, sometime later in life, I heard someone preach 'Do everything for God, in return He will do for you.
Now there was a conflict. I was confused. I started searching for an answer to this. This was something I wanted to follow and I had started following it also.
But was I convinced?
I was not 100% convinced. I eyed for a medium of God. A small hint from His side would do.
And then, in the midst of deserted thoughts, I got an audiobook 'The power of your subconscious mind by Joseph Murphy'. My brother-in-law Gaurav gave this audiobook to me. And this was my gift from God. The first answer to my dilemma. This book taught me that in order to be successful you should be a contributor to society first. If you are selfish then your success will also be short term. What you give out to others will come back to you.
So I got 90% of my answer. From here I learnt that I should always stretch a helping hand to others first. When I help, I will be helped. First I should learn to serve the society. I was calmed now.
But some discomfort was still there in my mind. And I knew God was listening. I knew I will get my answer. Only I need to find his medium towards me.
And then, one day, I saw this post from my friend AMRITA on twitter. This was my second gift from God and the final answer.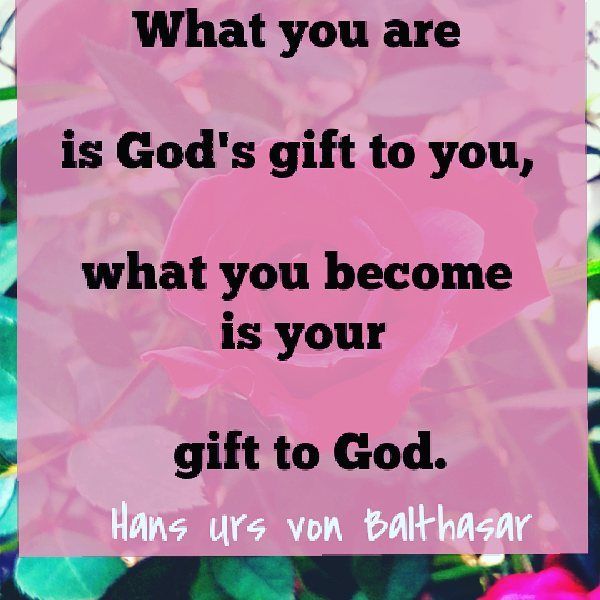 As it says, What you are is God's gift to you and what you become is your gift to God. This calmed me instantly, it is a gift to God from my side. Like our parents are happy when we achieve something in life. Same ways, God is also delighted to see us successful.
At many points in life, we get gifts as a gesture from others that takes us higher in life. Those 'others' are nobody else but mediums of God.
Review your life and you will also get examples of such gifts in your life.
You may also like...